VW Specialties - Weaverville, NC Auto Repair Services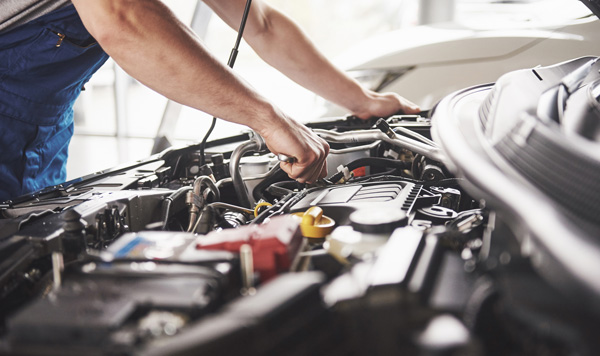 Looking for high quality auto repair service? Here at VW Specialties of Weaverville, NC, our certified technicians are professionally trained auto repair mechanics.
We Pride Ourselves In Our Knowledge Of Auto Repair And Maintenance To Get Your VW or Audi Back On The Road.
At VW Specialties, our trusted ASE certified technicians have years of experience on handling any auto repair and maintenance service for your vehicle.
Located in Weaverville, NC, our state-of-the-art shop is ready to serve all your car repair and maintenance needs.
We pride ourselves in our knowledge of general repair and maintenance to get your car back on the road. From oil changes to air filters, our professional team of technicians will make sure your car is running in excellent condition for the years to come.
Our Services
Automotive Repairs
Exhaust Repair
Custom Exhaust Systems
Brakes & Rotors
Batteries

Oil Changes & Lube
Tire & Wheel Service
Belts & Hoses
Steering & Suspension
Alternators

Ignitions & Starters
Axle Repair
Auto A/C
Heating & Cooling Systems

Water Pumps & Radiators
Fuel System
Electrical Work
And More
---
VW Services
Our VW approved computer diagnostic equipment interacts with your VW's onboard computer. We have the experience to separate real issues from ghost signals. When you bring your VW to us, we'll get your engine running smoothly again.
VW Auto Repair
Engine Services
Mass Air Flow Sensor Check
Oxygen Sensor Check
Sparkplug Misfires

Ignition Coil Misfire
Jetta Timing Belts
Passat Timing Belts
Golf Timing Belts
Beetle Timing Belts

GTI Timing Belts
Tiguan Timing Belts
TDI Diesel Timing Belts
Volkswagen Clean Diesel vehicles
And Much More!
Anyone with a VW can tell you that the timing belt will have to be serviced at some point in the cars lifetime – maybe a few times. Instead of taking it to your family mechanic or the dealer – get the best of both worlds.
---
Audi Services
We service most Audi Models including: A3, A4, A6, A8, S4, Q5 and Q7
Audi Auto Repair
Audi Auto Maintenance
Check Engine Light Diagnosis

Brakes
Scheduled Maintenance
Engine Services

Air Conditioning Repair
Fuel System Services
And Much More!